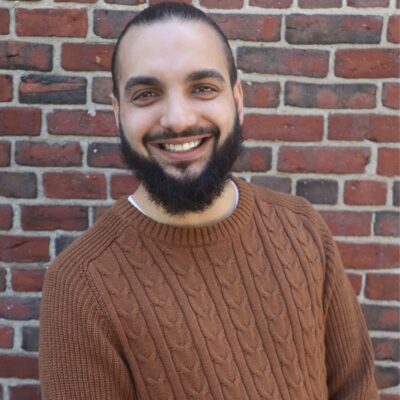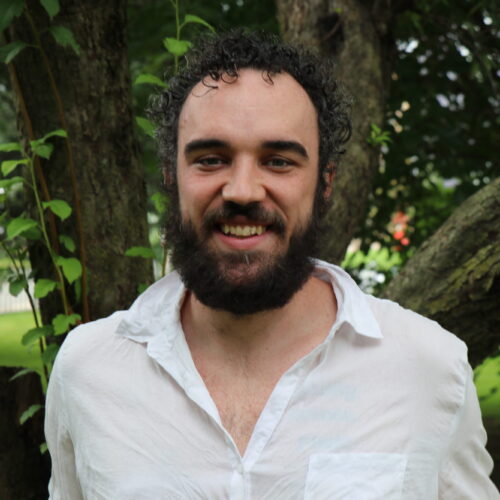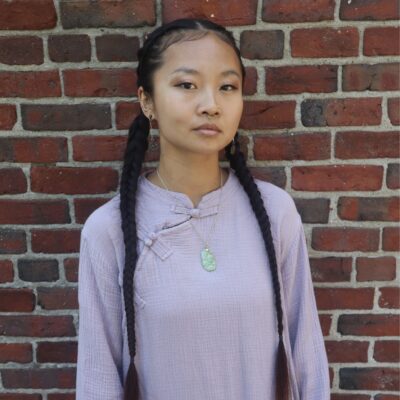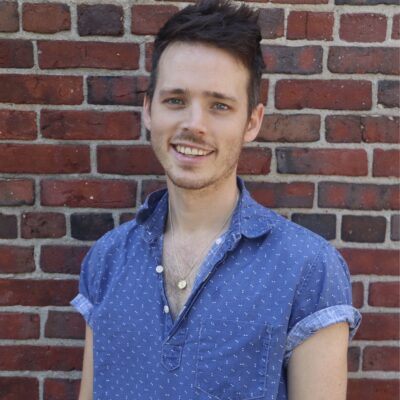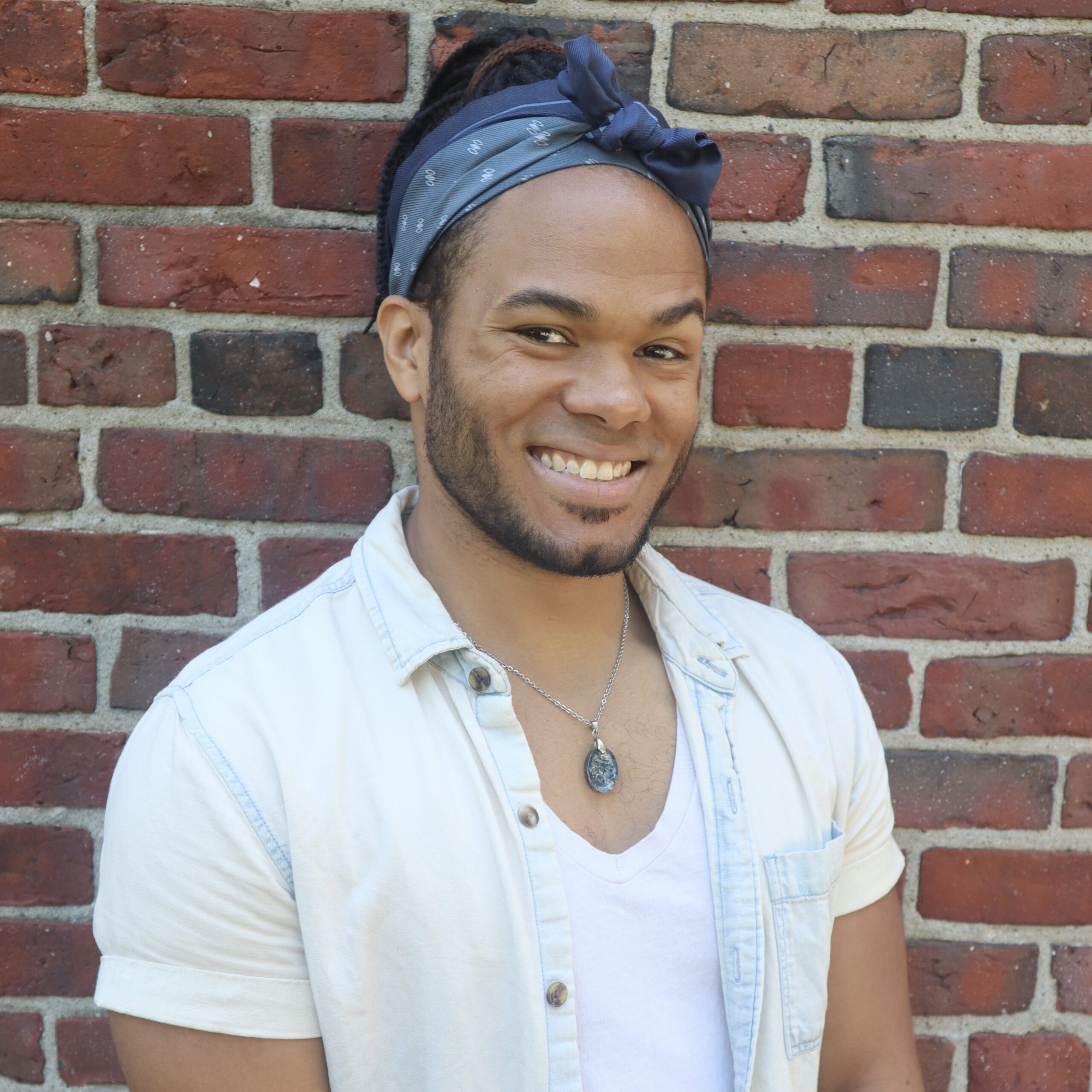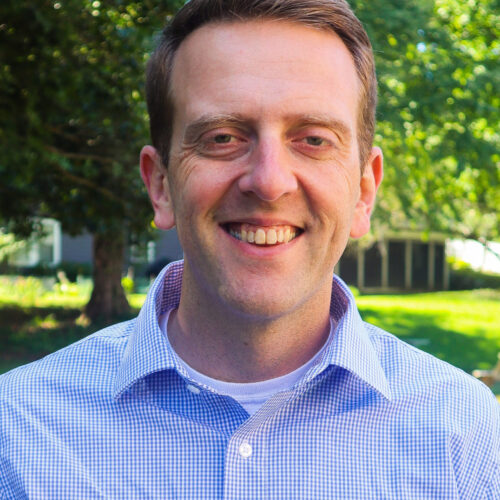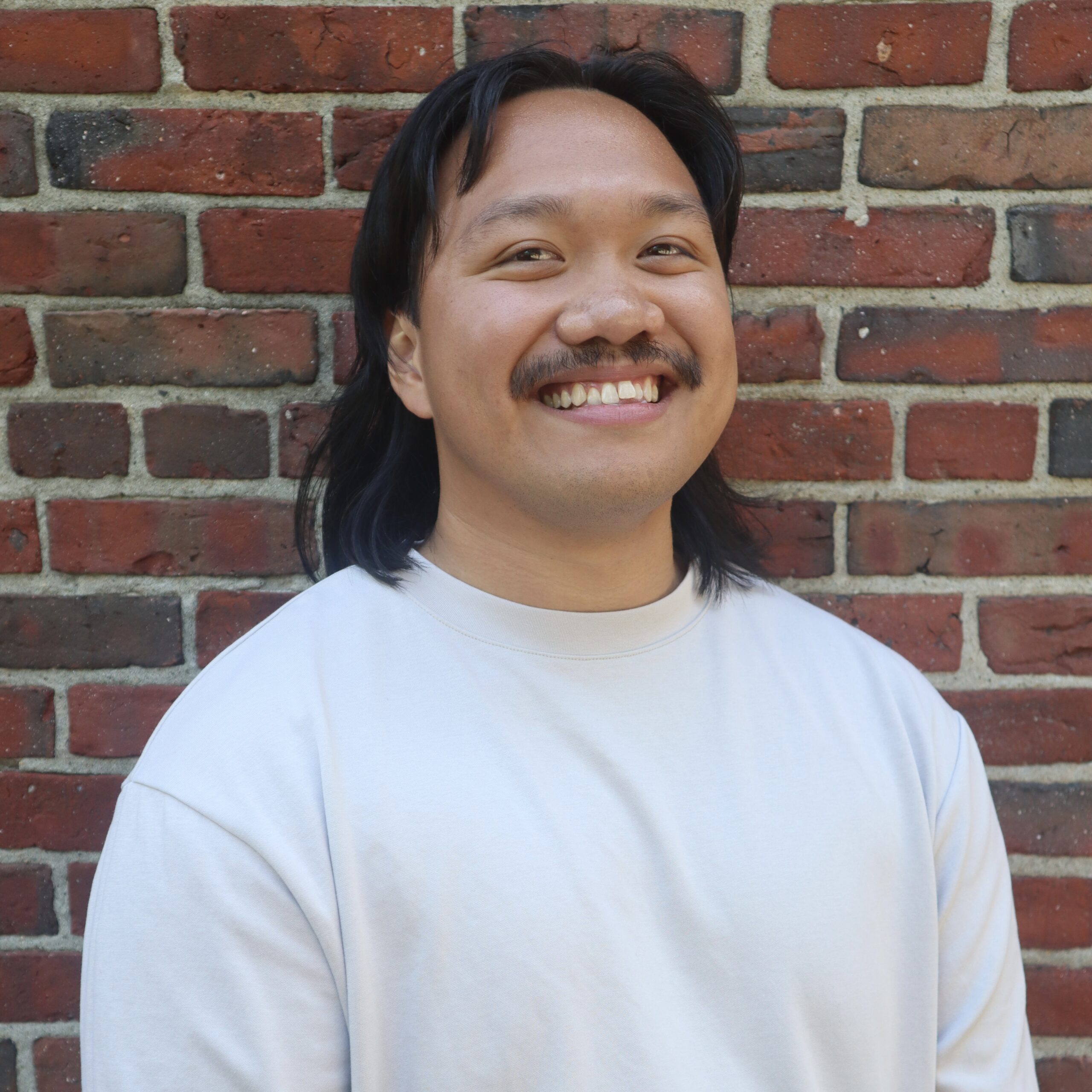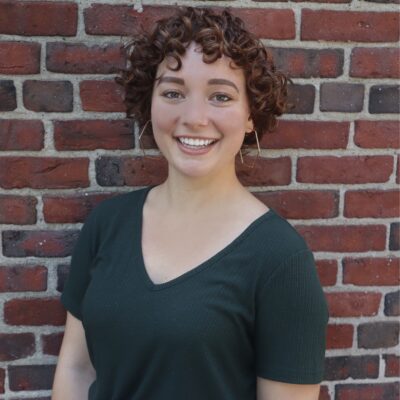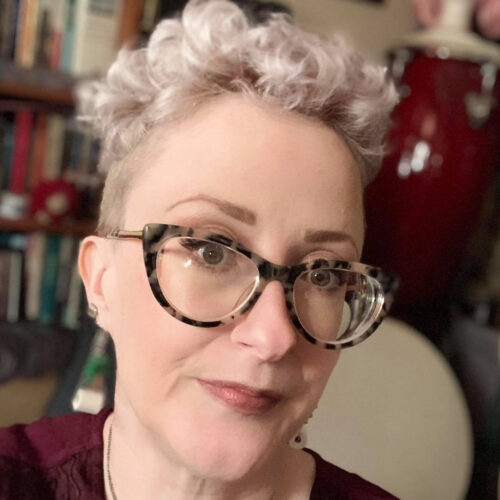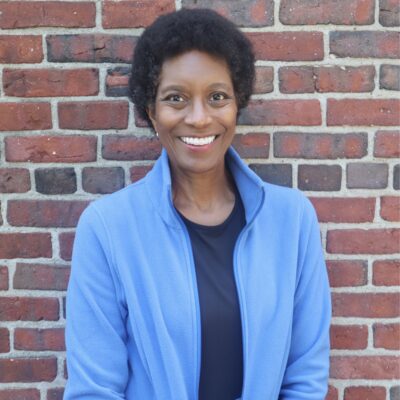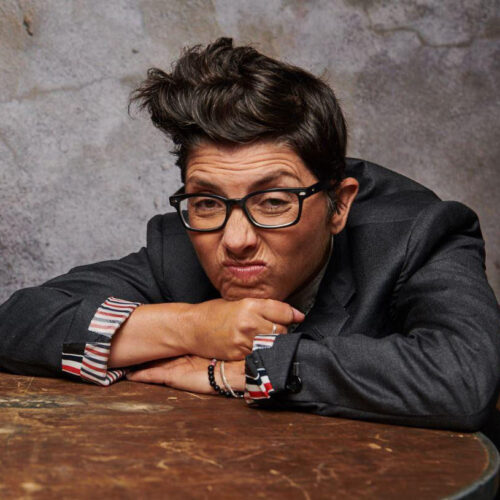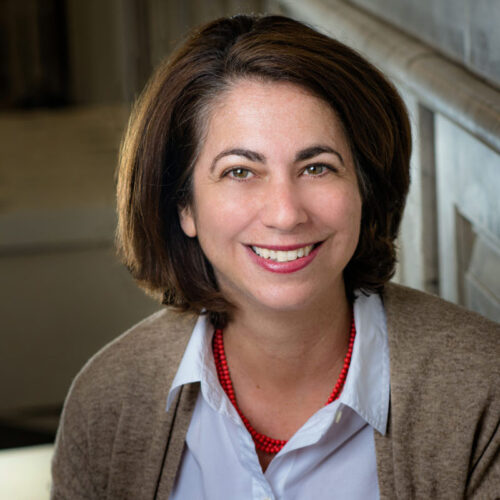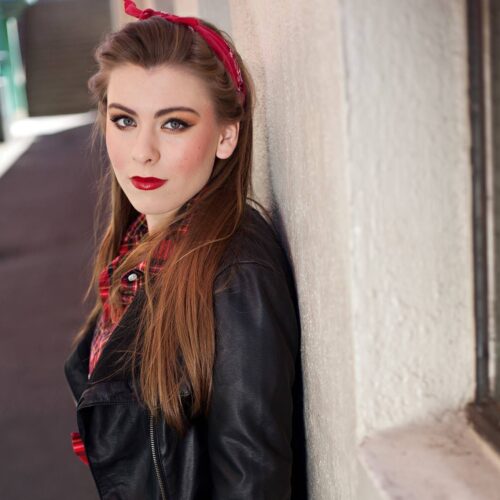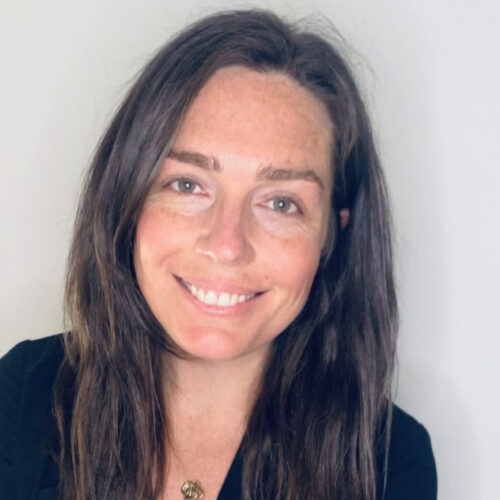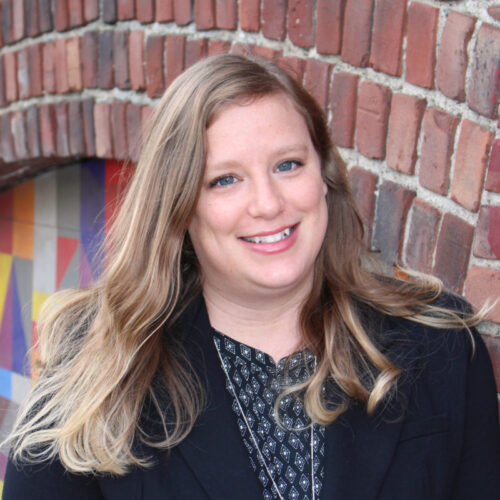 Teaching Artist
Julian Arroyo (he, him, his)
Bio to come!
Teaching Artist
Michael Casey (he, him, his)
Michael, born and raised in Boston, has studied theater for over a decade at Boston Arts Academy, Bunker Hill Community College and Suffolk University. He teaches theater at the Charles River Creative Arts Program in the summers and assistant directs the Newton Freelance Players Troupe. Theater and Education are Michael's biggest passions in life, and Rehearsal for Life has been a dream job, helping him realize his goals of teaching life skills through the power of theater. Michael is also currently a preschool teacher at the Shattuck Child Daycare Center. In his free time, Michael enjoys writing poetry and is a huge fan of pro wrestling.
Teaching Artist
IJ Chan (she, her, hers)

IJ (陳加恩) is a dance artist and educator born, raised and based in Boston. She has dedicated her life to training and performing in multiple dance genres for international dance masters. In her own choreographic work, IJ is interested in exploring the Asian-American narrative. She is committed to bringing quality arts instruction to low-income and minority youth populations within Boston, and Rehearsal for Life helps her accomplish this mission daily, while encouraging youth to be more empathetic and socially aware. In her free time, IJ also works as a freelance graphic designer, visual artist and seamstress.
Teaching Artist & Associate Director: Music and Program Development
Cooper Evello (he, him, his)
Cooper studied music production and composition at the Cambridge School of Weston, Hampshire College, and the Berklee School of Music, and joined Rehearsal for Life with a background in music production, performance, arranging and composition. His work with Rehearsal for Life, allows him the opportunity to create music that helps make Boston youth's time in school a little better and helps them process their feelings and struggles. Outside of work, Cooper can be found composing and recording music in his home studio, and performing around New England in his bands (ADDIE, Bog Berries, Hush Club, and Naomi Westwater).
Associate Director: Urban Improv
Jackson Jirard (he, him, his)
New Orleans born and Pennsylvania raised, Jackson is now a Bostonian artist and educator. He received his BA in Psychology from Stanford University, his M.Ed. in Human Development & Psychology from the Harvard Graduate School of Education, and has been researching power, responsibility, and emotional well-being in artistic spaces for many years. He's danced professionally with Ballet Austin in Texas, Sacramento Ballet in California, and Jose Mateo Ballet Theatre. He's also choreographed for New Repertory Theatre and Columbia Pictures, and performed for several other local companies. Having grown up in Massachusetts, Jackson continues to excitedly re-familiarize himself with the New England scene. He is so grateful to Rehearsal for Life for bringing him on this team in pursuit of a wonderful, revolutionary vision for social-emotional learning. Outside of work, Jackson acts and sings in Boston's professional musical and playwright scene.
Executive Director
Robert Kordenbrock (he,him, his)
With nearly two decades of experience in the Boston nonprofit sector in youth development, community-building, the arts, and corporate social responsibility, Robert is responsible for the overall strategic and operational leadership of Rehearsal for Life as Executive Director.  Robert was drawn to Rehearsal for Life because of the organization's proven track record of impactful social-emotional learning and development program offerings for Boston-area youth and adults.  He finds daily inspiration in the RFL team and its incredible commitment to the young people Rehearsal for Life serves. Prior to joining RFL, Robert served as Executive Director of the Fenway Community Center as well as in leadership roles with Common Impact, Building Impact, and the Boston Chinatown Neighborhood Center.  Additionally, Robert has served on the board of directors with the Boston Music Project and JP KidsArts.  Robert holds a BA in Sociology and Political Science from the University of Missouri – Columbia and an MBA from Boston University Questrom School of Business in the Social Impact program.  He is also a proud graduate of YW Boston's LeadBoston leadership program. Robert lives in Jamaica Plain with his family where he enjoys exploring the community's many green spaces – especially Jamaica Pond.
Teaching Artist
Ian Lao (he, they)
Bio to come!
Teaching Artist
Abby Lass (she, her, hers)
Abby holds a double degree in Drama and Psychology from Vassar College. During her time as an undergrad, Abby completed research on the psychological benefits of theatre education for adolescents and created a TEDx talk about the intersection of arts education and contemporary research practices. As a theatre artist, Abby has experience directing, acting, designing, choreographing, dramaturging, and intimacy coordinating. She has served as the Director of Education for Newton Theatre Kids, the Artistic & Engagement Intern at New Repertory Theatre, and has worked with students at the Newton Community Development Foundation, the Frances Jacobson Early Childhood Center, Camp Gan Israel, and Poughkeepsie Youth Theatre, among others. She is currently pursuing her Masters of Education at Lesley University. Outside of work, Abby enjoys cooking, cross stitching, and playing DnD.
Manager of Data & Operations
Lisa McColgan (she, her, hers)
Lisa oversees the database and administrative functions for Rehearsal for Life. Lisa has a BA in Theatre from Saint Leo University and received her MFA in Creative Writing & Literature from Emerson College. Lisa is passionate about theater's ability to heal trauma, boost self-confidence, and save lives, and her role with Rehearsal for Life allows her to support these efforts. A singer and percussionist, she performs with several Boston-based bands, (like her B-52s tribute band "Bikini Whale") and is a horror movie fanatic.
Teaching Artist
Merle Perkins
Merle is a founding member of Urban Improv, with the company since 1992. An Independent Reviewers of New England award winner, she's played roles at theaters in New England and abroad. Credits include TV shows like HBO's "Six Feet Under", films and local commercials. The Governor's office, the Mayor of Boston, and the Red Sox have requested Merle to sing at events. Merle trained at Boston University and Walnut Hill School of Performing Arts. She loves being able to share her passion for music and theater with everyone who participates in our classes and workshops, and, outside of work, is an avid Boston sports fan.
Interim Artistic Director
Faith Soloway (they, them, theirs)
Faith is a writer, director, composer, and performer, and has been a Rehearsal for Life employee for almost 30 years– first, as the music director for Urban Improv 1994 through 2016, and, now, as the Interim Artistic Director. They wrote for all four seasons of Amazon's groundbreaking television show "Transparent," composed all the songs for "Transparent: Musicale Finale," and is now seeing a lifelong dream come true in their original musical "A Transparent Musical" coming to life at The Mark Taper Forum in Los Angeles. With roots in the musical comedy world, Faith was the musical director at Second City in Chicago from 1985-1990. During that time, they were also a founding member of The Annoyance Theater. Faith's favorite part of working for Rehearsal for Life is connecting with the students, watching their joy and curiosities, and watching their development.
Head of Finance & Development
Kristen Sherman (she, her, hers)
Kristen oversees philanthropy, marketing, and administration for Rehearsal for Life. Kristen studied Art History at UMass Amherst and received her MBA from Endicott College, and has worked in museums, public parks, education, and nonprofit foundations in Boston and NYC. A daily dose of art continues to be a connective thread in both her professional and personal life, and Kristen believes the arts are an important tool, and can serve as a lens to interpret current events. She is proud to work at Rehearsal for Life, where kids in every zip code are able to use the skills taught in our  SEL and arts programming. Outside of work, you can find Kristen cheering on the Celtics, knitting, and birdwatching (though never all at once).
Marketing & Development Associate
Kelsey Tidball (she, her, hers)
Kelsey, who was born and raised in Oregon, has been happily calling Boston her home for the past few years. She is a recent graduate from Emerson College, with an MA in Theatre Education and an MFA in Applied Theatre and Performance. She also holds an undergraduate degree in Journalism and Communications and Theatre Arts from the University of Oregon. Kelsey has worked as an actor, a writer, an event coordinator and an educator and she is thrilled to now be working at Rehearsal for Life, delving deeper into her passion for theater and its potential to change the world. Outside of work, Kelsey enjoys tending to her many house plants, performing in the Boston theater scene, and feeding her friends and family gourmet vegetarian meals.
Head of Program & Creative Director: Freelance Players
Mary Torpey (she, her, hers)
Mary has been a director, teaching artist and creative collaborator in the Boston area for many years. She joined Rehearsal for Life in 2003 as assistant director with Freelance Players and teaching artist with Urban Improv and has been directing Freelance Players troupes since 2011. She is endlessly motivated by the collaborative, inclusive and expressive work she sees in the young artists and her colleagues. Originally from Maine, Mary graduated from Indiana University with a B.A in Theater and Drama and studied movement, voice and acting at London Academy of Music and Dramatic Arts.
Head of Program: Urban Improv & Head of Community Partnerships
Jamie Ullrich (she, her, hers)
Jamie has worked for Rehearsal for Life in various roles for over 15 years. Originally from South Dakota, Jamie earned a BA in Communication Studies from Seattle University and an MA in Media Arts from Emerson College. She has worked as a stage manager, and for several radio stations in Boston and Seattle, and is now gratified to be working for an organization that values artistic expression and social justice. The best part of her role at Rehearsal for Life is the look on students' faces when they see the Teaching Artists enter a room or when the curtain goes down after a performance, demonstrating that the arts are so effortlessly able to create community and self-efficacy in a group of people – young or old! In her spare time, Jamie likes to run. She has completed a half marathon and is currently training for a full marathon.
OUR FOUNDERS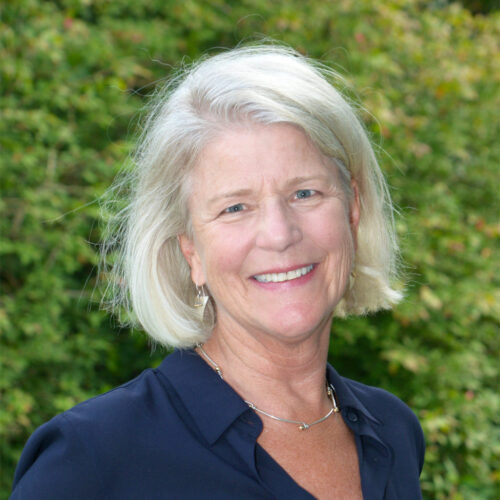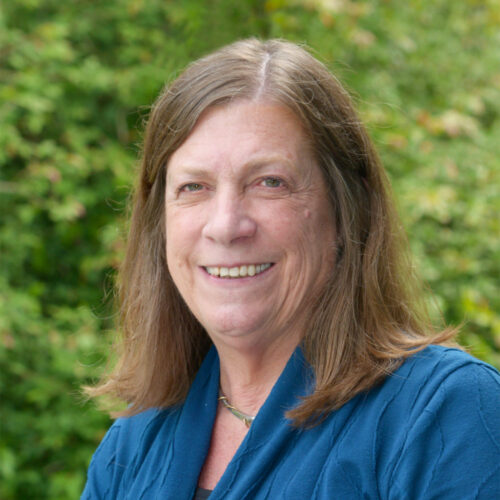 Founder
Narcissa Campion (she, her, hers)
Before officially retiring in 2021, Narcissa was the Program Manager and a music director for Freelance Players. She joined the organization in 1982 and served as its Managing Director from the late 1980's until 2019. An accomplished composer and arranger, she has won two Massachusetts Arts Lottery grants for composition. Narcissa is a graduate of Wellesley College, where she was awarded the Lamb Prize for composition, and the Barrett Fellowship for the study of musical theater. She has composed over 25 musicals for young people.
Founder
Kippy Dewey (sher, her, hers)
Before officially retiring in 2021, Kippy served as Founding Director and artistic adviser to all Rehearsal for Life programs and oversaw the Freelance Players. Kippy has taught and directed at the Charles Playhouse and the Next Movie Theatre and held artist residencies in schools throughout the metropolitan Boston area. Kippy is also the founding director of Creative Arts at Park, a multi-arts summer program for young people ages 8-15.
OUR BOARD OF DIRECTORS
James Benenson, Chair
Skye Morrisson Kramer,Vice Chair
Levin H. Campbell, Jr., Treasurer
Katie Kulikoski, Clerk
Lisa Schmid Alvord
Lisa Case
Shaunda Lewis
Yujing Li
Kristina Hare Lyons
Thalia McMillion
Tom O'Rourke
Lisa Pierpont
Maryam Rahmani