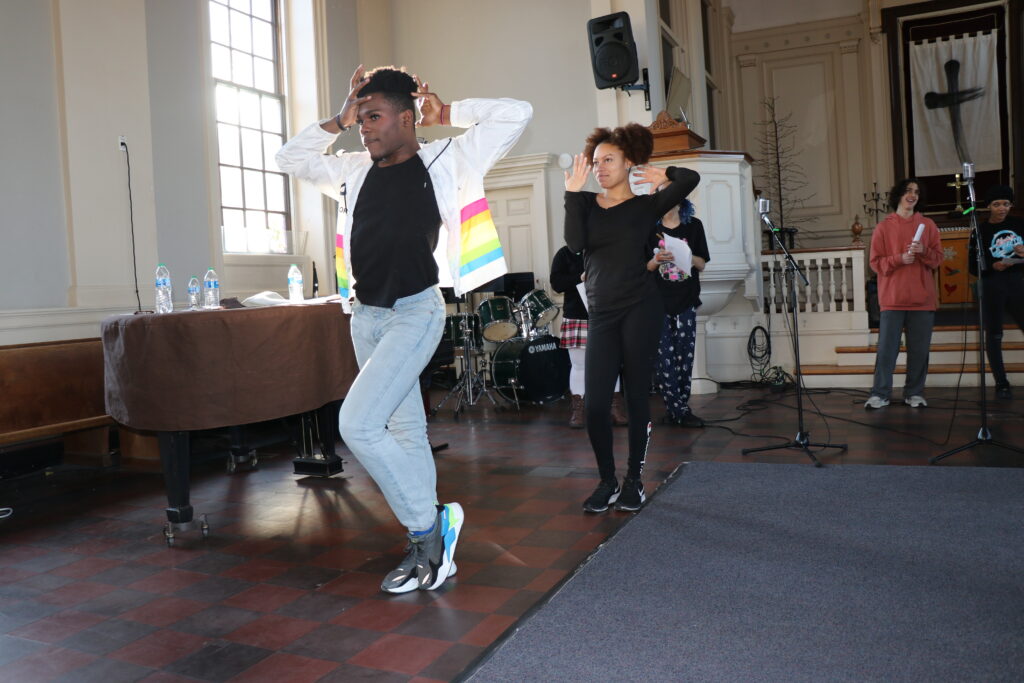 Youth Unscripted is an after-school creative youth development program open to Boston-area high school students who seek a welcoming, creative space to share their experiences, practice leadership skills, community-building and use the arts for social change. Teaching artists lead the group Mondays from 4:30 – 6pm, from mid-October to late March. Students are paid a stipend for their participation and their work culminates in a devised final performance that is open to the public.
High school students from around the city connect with each other using interactive improv and theater games, visual and creative arts, music, scene work and discussion, to explore relevant social issues like racism, gender identity and mental health.
Interested in joining or have a student to refer?